Information​
Internetmarke is for Warenpost international up to a maximum weight of 2kg. (You can find the national Warenpost bei DHL.) The Internetmarke is easy to use. To do this, you simply need to register at Internetmarke.
Payment is made via this account you simply have to add any credit. The prices are listet here.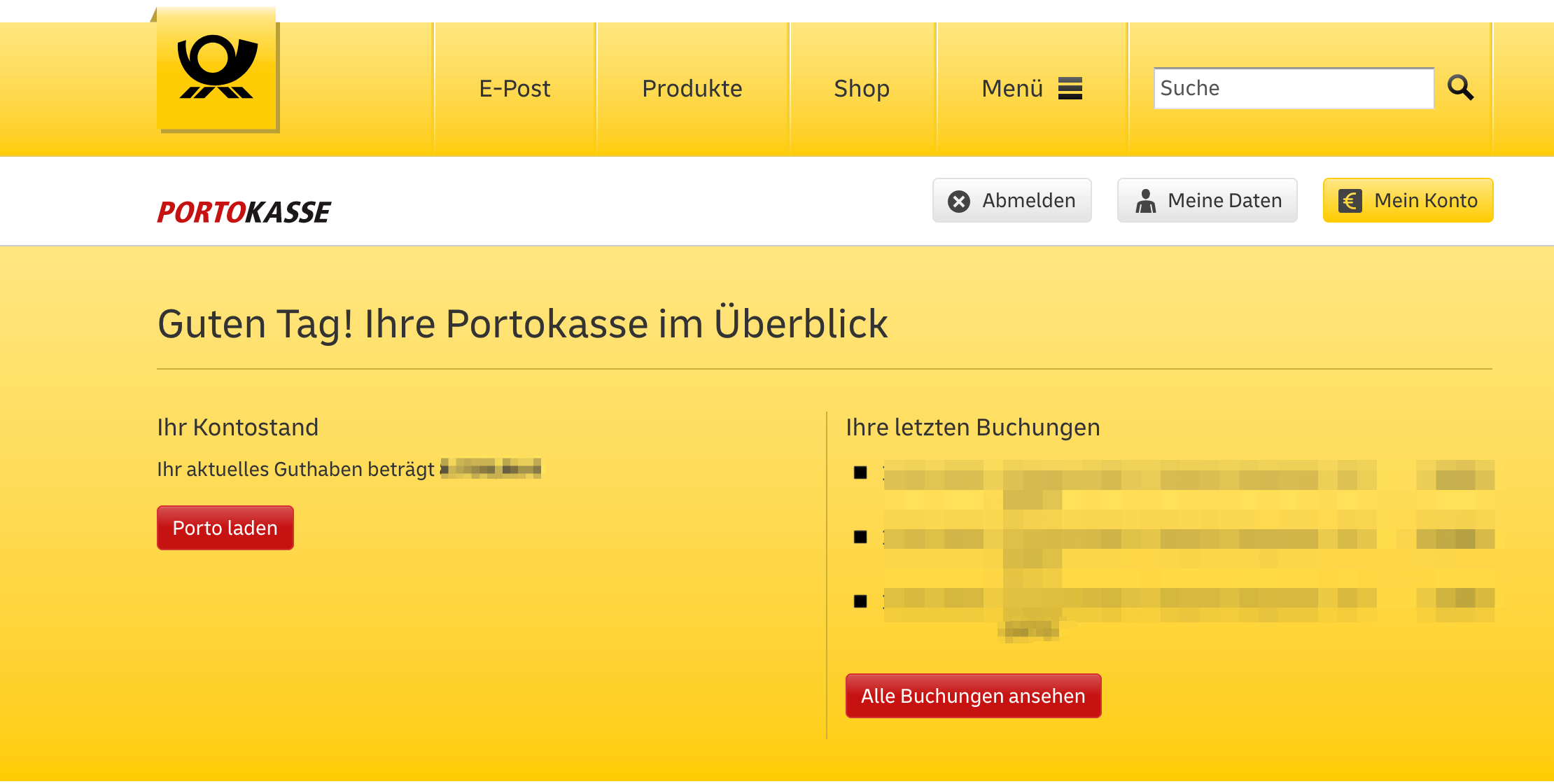 Now you choose between many payment methods.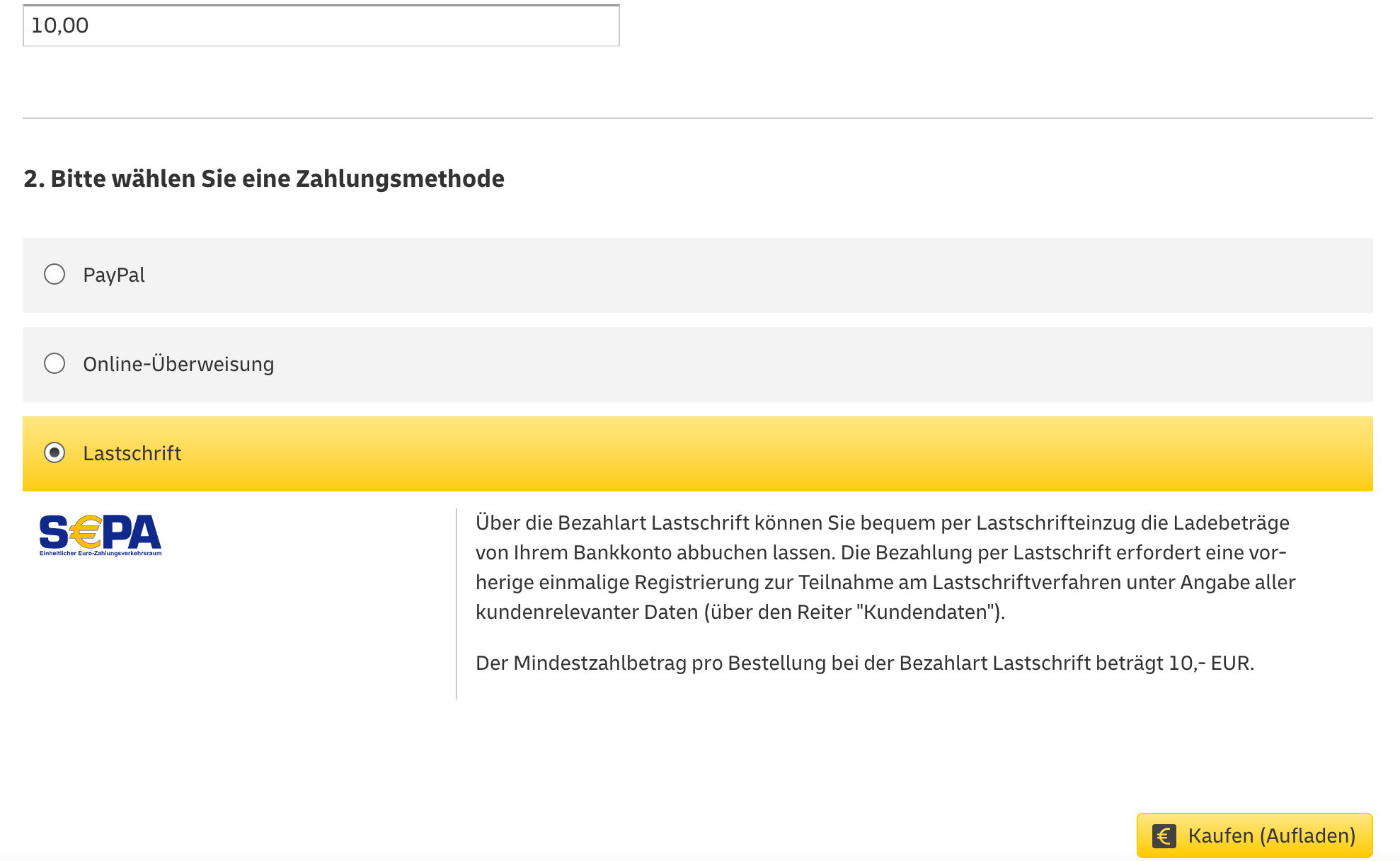 Integrate in the App​
Open the Post & DHL Shipping App.
Now you can see the Dashboard, click on View.
Please click top right on Add New Account.
Please select the account type Internetmarke and log in with the same data as on the site from Deutsche Post.
Now you can select the products to be displayed when you create the label.
When creating labels, please note that no labels can be deleted. As soon as a label has been created, it will be charged. The only possibility to delete a label is to contact the Storno Team.
Get Internetmarke refunded​
caution
If you would like to have INTERNETMARKE refunded, this is possible in writing (e.g. letter, fax, e-mail) within 14 days without giving reasons. To do so, please send the PDF document with the INTERNETMARKE to be refunded and the request for refund by e-mail to internetmarke@deutschepost.de. Our company will check whether the purchased postage can be refunded to you as a gesture of goodwill. You will then receive a credit in your personal postage account at INTERNETMARKE.
In order for the Internetmarke to be refunded, you usually need the DHL Order ID. To get it, please follow these steps:
Open the Post & DHL Shipping App.
After that you are at the dashboard of the app. .
Please click on Labels.
After that you will see all shipping labels which you have created so far. Now you can read the data in the column DHL Order ID.
Label print settings​
This function allows you to set up your label printing settings. Here you now have the option to change your paket label size
You can choose between the different sizes.
And select the appropriate printer.
International shipping​
Please open the Post & DHL Shipping App.
Click on the Internetmarke.
Now you can select the international shipping options under the products.
They will be available to you in the label creation process.
Please save your changes.